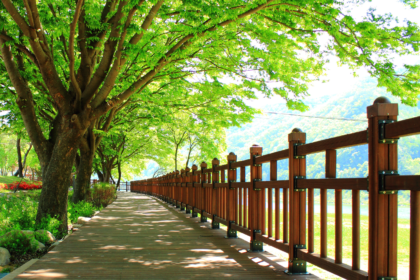 We are fast approaching Earth Day, and in spirit we are excited to talk Trees. Specifically, your trees, the ones you have come to love after many years of cultivation, after having carefully planned their placement for maximum beauty, shade, and wildlife habitat. Knowing a new deck will soon grace your backyard comes with rightful questions about what can stay and what will need to go. Can your long lived Oaks and long loved Maples call your yard home another generation?
At DekTex we believe in a lifestyle of luxurious outdoor living, and are better equipped achieving that for you when we can preserve the majestic trees that took 30 years to grow. A nice canopy cools guests during summer cook-outs, acts as a wind-break during winter blizzards, absorbs unwanted city noise, and acts as natural walls for your outdoor "room." What we build for you provides infrastructure where trees can't, but a mature landscape is something we could never replicate, and we opt to incorporate into a design wherever possible.
While it is certainly true that a blank canvas is easier to work with as builders, it generally isn't recommended to clear-cut a space you love. Homeowners often discount the underground ecosystem of tree roots, particularly in a more wooded area. Upsetting the root community by haphazardly removing one tree could harm neighboring arbors. It should also be noted full removal comes with a cost, and adds unnecessary labor and delay to the project timeline. Often there is no need to destroy what adds to your backyard ambiance when a light limb trimming will do.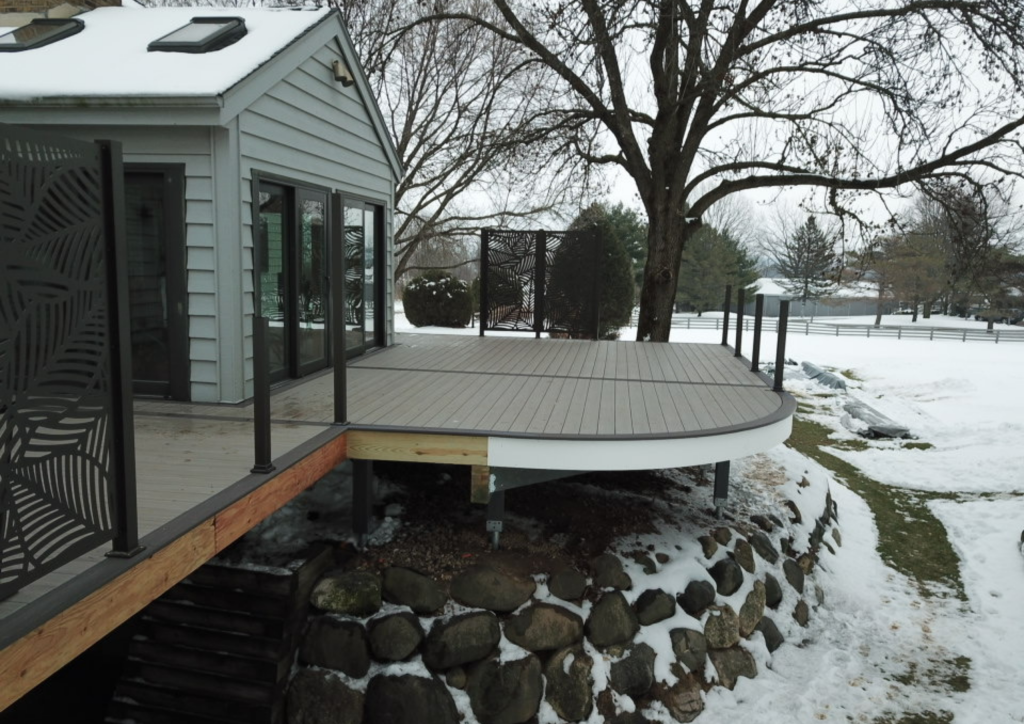 DekTex proudly employs Helical Piles for a fuss-free, rock-solid, and seamless installation of just about any structure you're including in your new backyard, from decks, to pergolas to outdoor kitchens. Because of our equipment's ability to squeeze right up against existing monoliths, for instance your home, garage, or your centenarian Elm, you generally don't need to sacrifice your most prized foliage. The key is thoughtful planning, and clear communication between our team and yours, the family who will be enjoying the space for years to come.  
A site visit with a DekTexpert is a great place to start, where you can identify which of nature's monuments you'd prefer we build around. Back at the office, our team will put together a construction plan that protects as many of your beloved trees as possible, while safeguarding roots, and access to moisture and nutrients. Awkwardly shaped terrain, small spaces, and uneven surfaces can all be accommodated, using methods that give the illusion that your custom build simply emerged from a forest floor, or materialized one day through the morning mist of your secret garden. We use the latest technologies including tools like Google Earth to inspect your property and fully understand the landscape prior to even setting foot on the property. Preservation is a key factor in design. DekTex can supplement what you love in your outdoors instead of replace it, for a truly immersive experience.