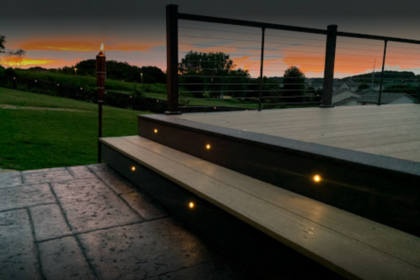 Living in the Midwest, we all can agree we are rewarded for our punishing winters with perfect summers. We are graced with the longest, most sunshiny days, under ideal temperatures, and if we are so fortunate, on a deck built to entertain. However our covenant for waiting patiently through grueling winters is that we soak up every bit of the more pleasant months, well into the evening, when the crickets come out and sing. Having a backyard made for all hours truly maximizes our time and ability to bask in the elements. Decorative and functional lighting welcomes visitors to the beauty of the decking you have introduced to your space, from dusk to dawn. 
Perimeter Enhancement
Outdoor lighting planned for your deck's unique contours creates a custom feel, highlighting the focal points of which you are especially proud. Beyond the aesthetic appeal of a warm glow, illuminating your furnishings produces a sort of room within the outdoors, allowing for cozy conversation and comfortable dining.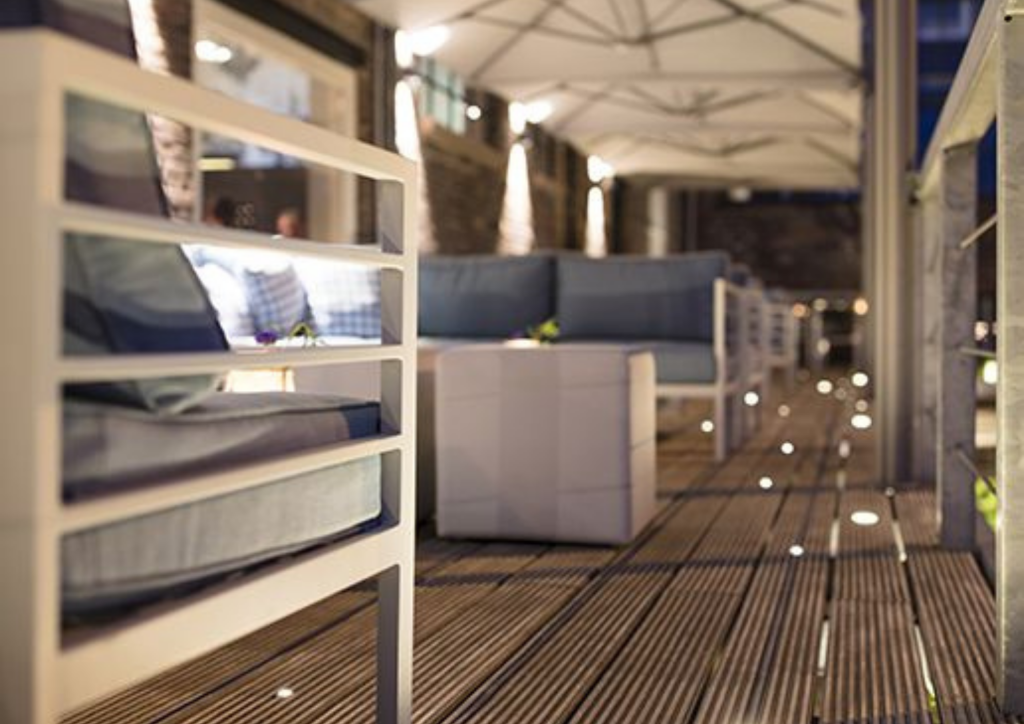 DekTex is proud to partner exclusively with In-Lite for perimeter lighting. We are partial to their systems for their quality and reliability, as well as their simplicity. No expensive electrical work is required for installation, and their systems include a transformer to dim power being sent to each individual light.
Riser Radiance
When the sun sets, and perhaps the wine is flowing, steps can become surprises when not properly lit. Save your guests from a nasty tumble with a friendly reminder of any elevation changes, while bringing attention to the craftsmanship of your custom decking. Riser lighting sets the mood and truly guides the way.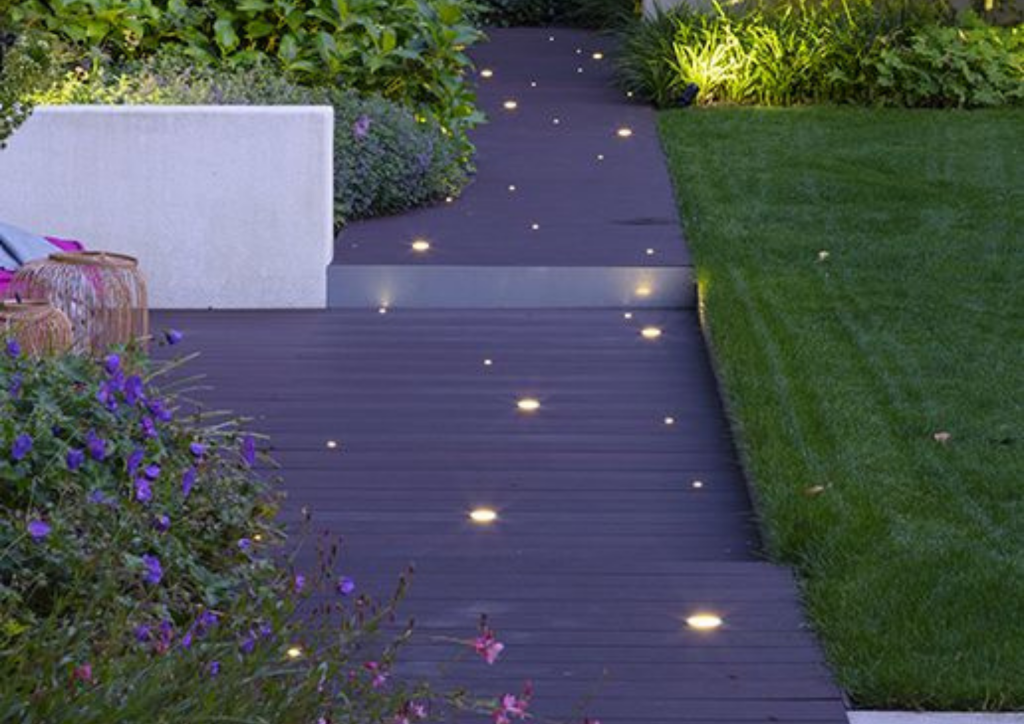 DekTex faithfully relies upon the Fusion 22 RVS lamps for stairs because of their signature inviting color and polished design. The Fusion 22 lamps are best used for flush applications, allowing for winter shoveling without compromising the integrity of the fixture.
Powered Pergola
Stretch out and enjoy your people under a luminous pergola, using DekTex's preferred StruXure system. White light is installed directly into the framing, casting a flattering glow and showcasing your comfy nook. In-Lite perimeter lighting can also be incorporated into your pergola's louvers and gutters, for a classic look all the way up to fun color changing LED ropes. This is your space and it is designed for your delight, and we are excited to fashion it to your lifestyle and preferences.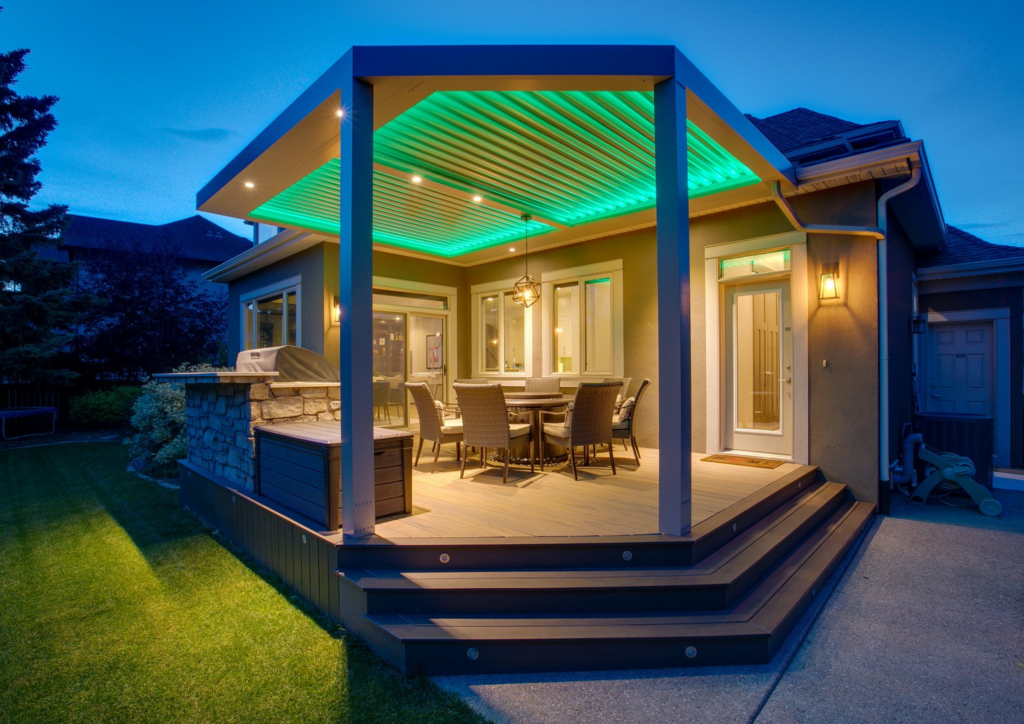 With curated lighting, your deck can remain open for business regardless of the hour, and perhaps with a blanket or two, throughout at least three seasons. Allow your space to work overtime with DekTex's bevy of lighting enhancements.