Those blue skies are calling, but your backyard consists of a stack of seat height cinderblocks and a bedsheet draped between two ladders. A stiff breeze rolls through and your bedsheet sun shade is gone with the wind. Friend, it's time to build your patio. You don't know where to start and we get that. Here are some clarifying questions to ponder before making that first call. 
How are you envisioning using this space?
Is this a simple locale to catch some rays? Or should it double as a place to entertain, host dinner, or get away for a hot soak or cool dip? Is there a grand view you'd like to bask in through the seasons? Map out your water features, consider a cozy dining nook, imagine yourself perched upon an elevated custom deck. Close your eyes and dream up your ideal patio, and then open your eyes and answer these remaining questions.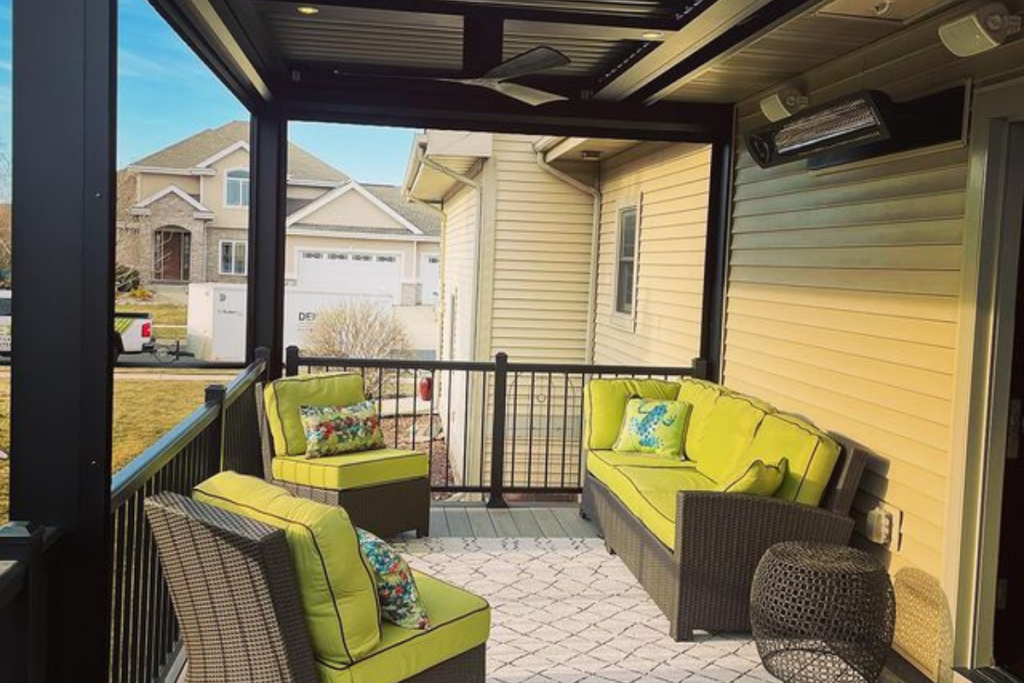 When do you plan on using it?
If you are looking for more than just a tan, you might be the sort who would like to use your patio even in the chillier months. In that case it's worth considering a semi-enclosed patio or sun room in addition to a traditional backyard. Pergolas, sail cloth shades, and fully outfitted outdoor kitchens extend the use of your patio from galoshes to flip flop season. With that in mind, is there a completion date you are shooting for, and when can we begin with construction? Are there any previously scheduled events we need to work around? 
How do I expect traffic to flow? 
Think of where you plan on entering the patio, from which exterior door you can access. Will the patio be accessible on just one lower level, or additionally from a deck off the second story? Are there restrooms near these entry points, and is a kitchen nearby? Visualizing how you expect your people to move in and out of the space for ample comfort, convenience, and of course home value, will help our team design a patio that really does the work for you.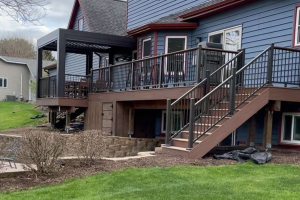 Where are the utilities located?
While your build consultant will assist with this through the permitting process, having any sort of advance understanding of city utilities above and below ground will help us coordinate your wish list with structural capabilities. Where are your water spigots and outdoor electrical outlets? Where does natural gas pipe into your home? Coming to us with as much understanding of these details will help while we're designing an initial layout that's functional for you. 
Does my budget fit in with my primary vision? 
The question of budget tends to be the most closely guarded secret among our clients, and we understand. We are consumers just like you, and none of us want to be taken for a ride either. The simple fact is knowing your upper limit helps streamline our selections, so that we don't make suggestions for improvements out of your range. The key is being forthright with this information, but also prioritizing the features of your dream patio you find non-negotiable. Although the plan can change along the design process, we will do everything we can to include all of your must-have asks.
Now that you have looked inward and are ready to elevate your outdoor experience, take a look here for your next step in the journey.